John Van Hamersveld, the iconic graphic artist known for designing record jackets for pop and psychedelic bands since the 1960s, is now making waves in digital art. His latest NFT drop features a captivating collection of AI-generated images inspired by iconic album designs from the 60s.
Van Hamersveld's contributions as an illustrator and graphic designer and his willingness to embrace evolving trends and technologies have continued to captivate audiences, cementing his well-deserved place in art history. Just as he embraced art creation from the earliest days of the Apple computer prototype, his exploration into AI image creation represents the latest expansion of his creative repertoire.
Hamersveld sat down with nft now for an exclusive look at his newest collection 'Byzaro Record Shop,' in collaboration with concept producer Coldie, artist Raphael Torres, and studio Sovrn Art.
Who is John Van Hamersveld?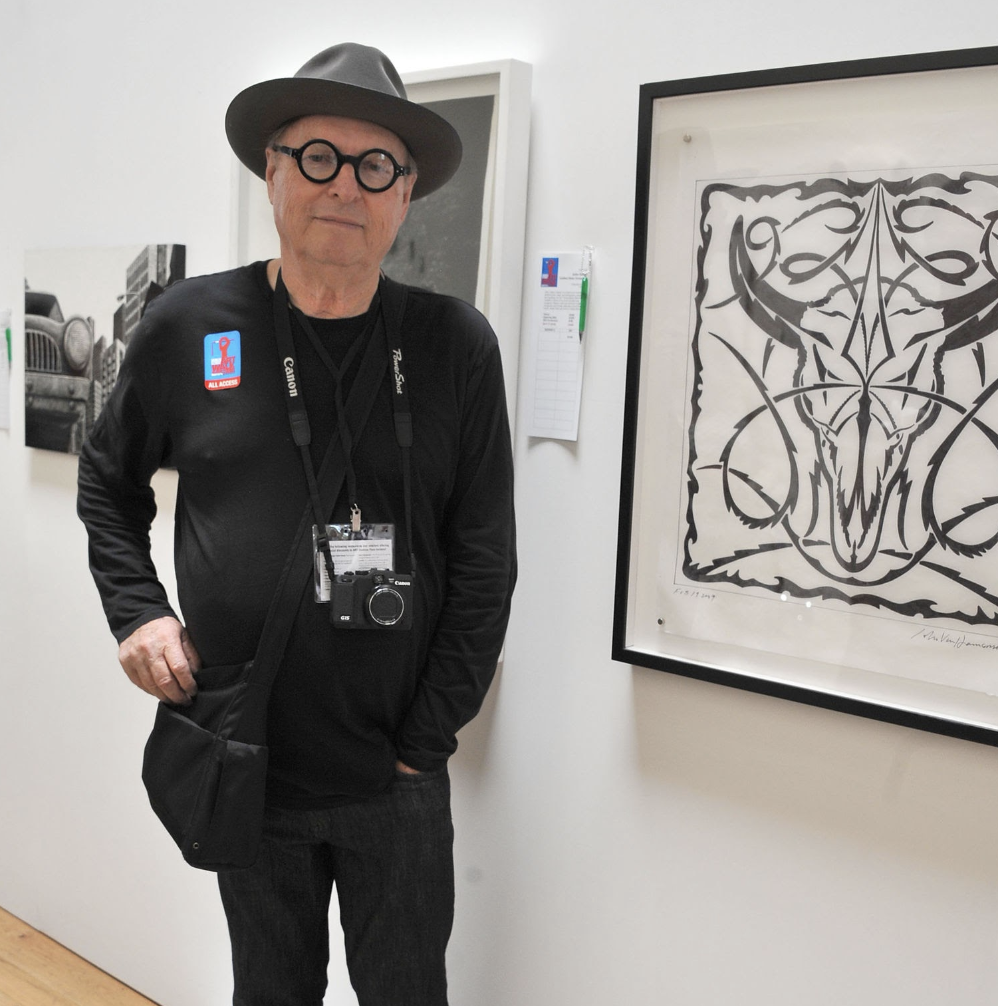 John Van Hamersveld is a legendary illustrator and graphic designer renowned for his poster work, including the Day-Glo poster for Bruce Brown's 1966 film "The Endless Summer." Over his illustrious career, he has also crafted around 300 album covers for various household names in the music industry, leaving an indelible mark on art and surf culture. His ability to capture the essence of music through visual artistry solidifies his position as one of the most celebrated designers in the music world. Some noteworthy examples include The Beatles' Magical Mystery Tour and Rolling Stones' Exile on Main Street.
Van Hamersveld first got into Web3 through Coldie, who onboarded him in 2020 after meeting thru Shelley Leopold and Kitty Bunglalows 'Buy Art Save Kittens.' Since then, Coldie and Van Hamersveld have collaborated on other NFT collections, including their ASYNC collaboration, "The Unfolding Dream," and now "Byzaro." Coldie has also produced successful drops for Van Hamersveld on SuperRare, ASYNC, Nifty Gateways, and Makers Place.
Inside the 'Byzaro Record Shop'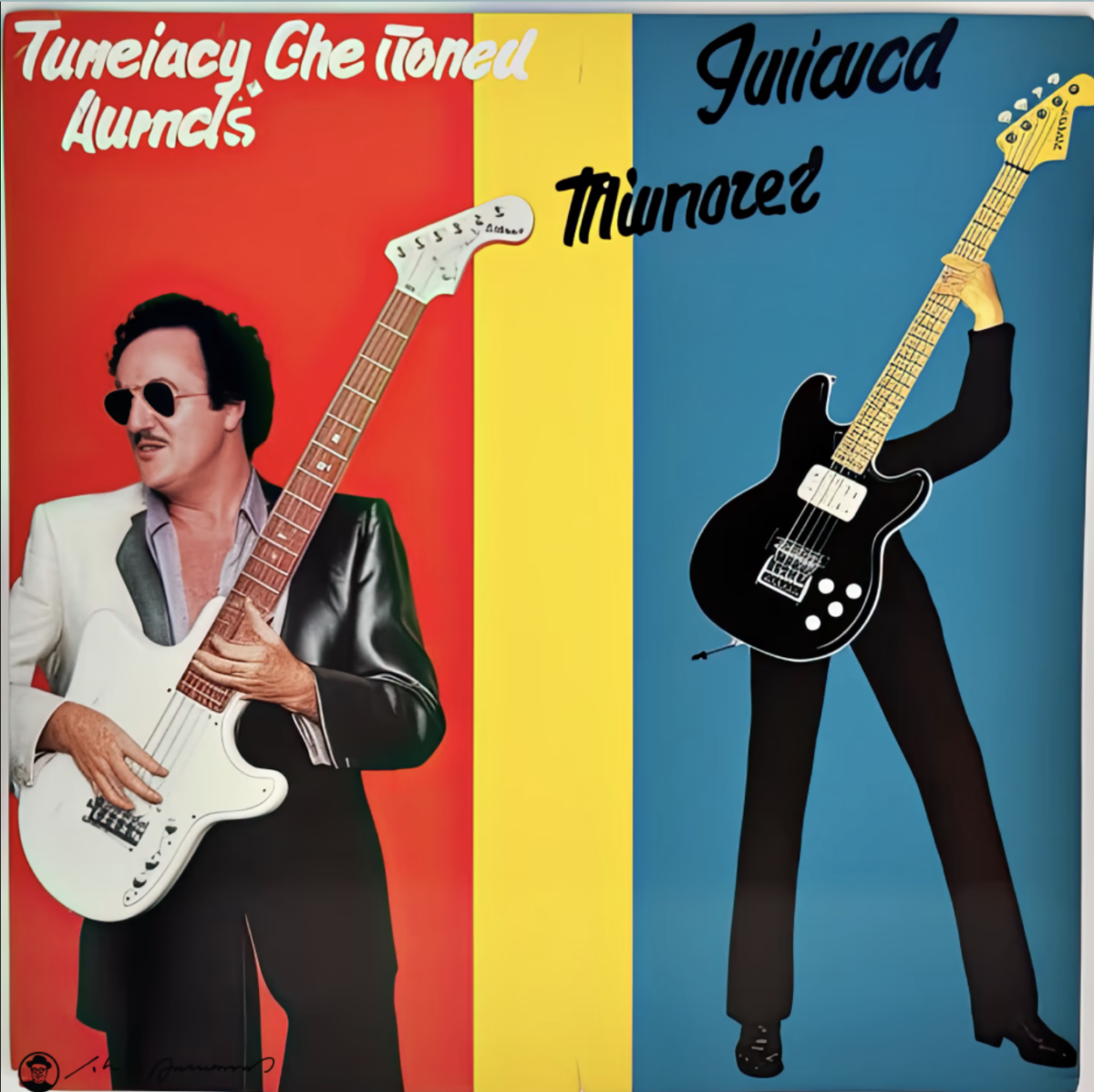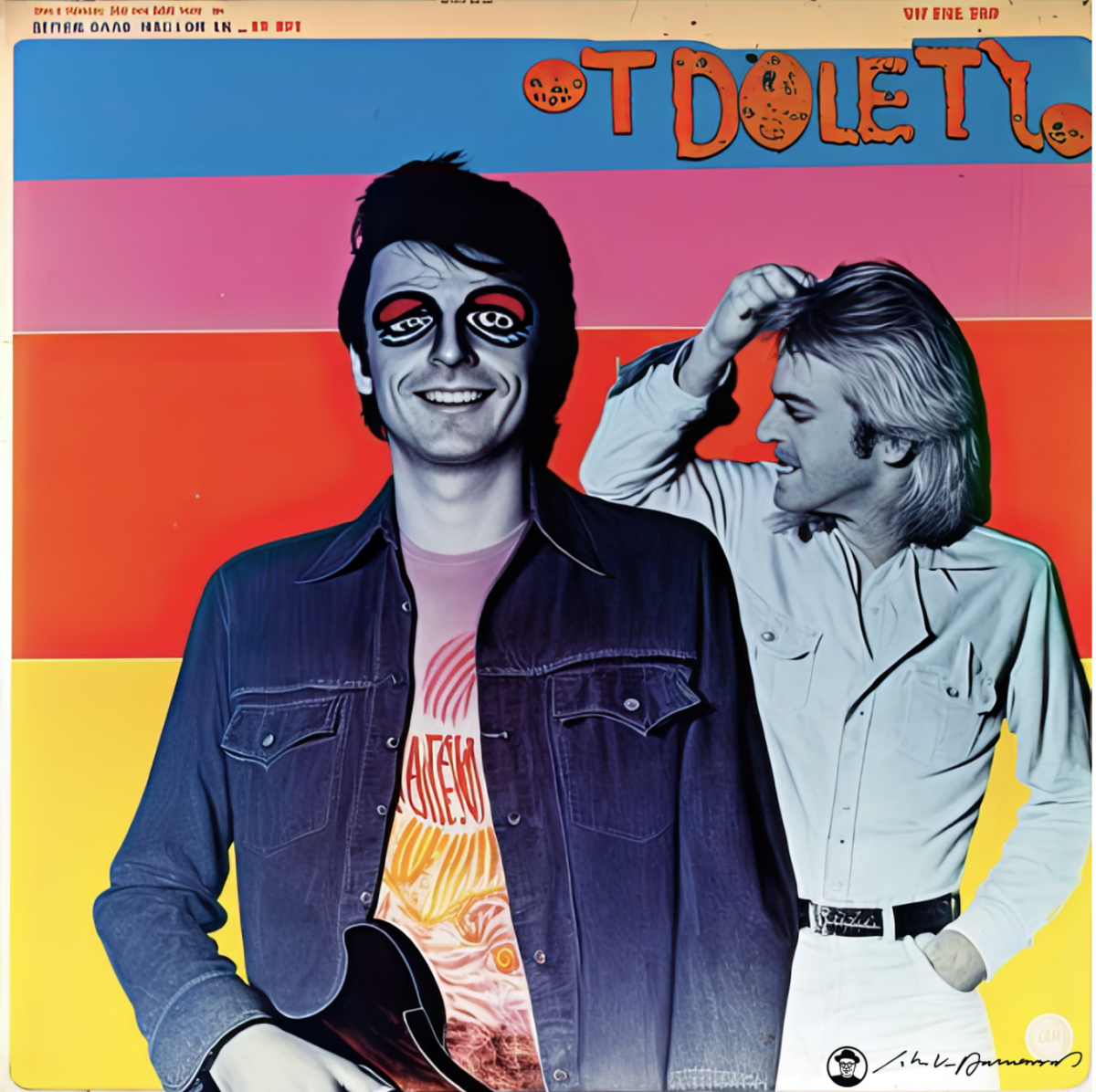 Byzaro Records presents a captivating collection of 100 AI-generated images inspired by iconic album designs from the 1960s. This series represents a remarkable extension of John Van Hemersveld's illustrious career in album design, utilizing AI technology to usher in a dramatic evolution of truly iconic artwork.
Each piece is a unique 1/1 creation, meticulously preserving the original artistic process while embracing the tremendous technological advancements over the past 60+ years.
"What we've done is we've gone crazy with it," Van Hemersveld laughs. "We created these wild-looking covers, 100 of them."
Coldie shares that the process was collaborative, a back-and-forth process where Van Hamersveld approved every cover and gave input. He further mentioned that the artwork aims to capture the essence of being inside a record shop situated in an alternate dimension.
Each piece's titles are also AI-generated, along with the bizarre depiction of hands, which are celebrated as a dog-ear in the history books of AI art. This is Van Hemersveld's first AI drop and largest collection of 1/1s. The public drop will occur on August 10 with a live link on his official Twitter.
Utility for previous holders
Holders of John's previous drops will gain an allowlist for Bizarro Records, and holders of his previous 1/1s will gain a spot for one free mint on August 9. The public sale price will be 0.1 ETH until the collection sells out. Original purchasers of a Bizarro Records album cover will be eligible for one redemption of their corresponding print. These will be numbered and signed by John Van Hamersveld.
Bridging traditional and contemporary audiences
With a vast body of work that has garnered numerous collectors, John Van Hamersveld stands as a pioneer whose influence spans both the physical and digital realms. His extensive portfolio has established him as a household name among traditional art enthusiasts, while his foray into the digital world is rapidly expanding.
As Coldie aptly summarized, "Collectors already know about him in the physical world and are quickly hearing about him in the digital world— He's a living legend."