What are NFT royalties?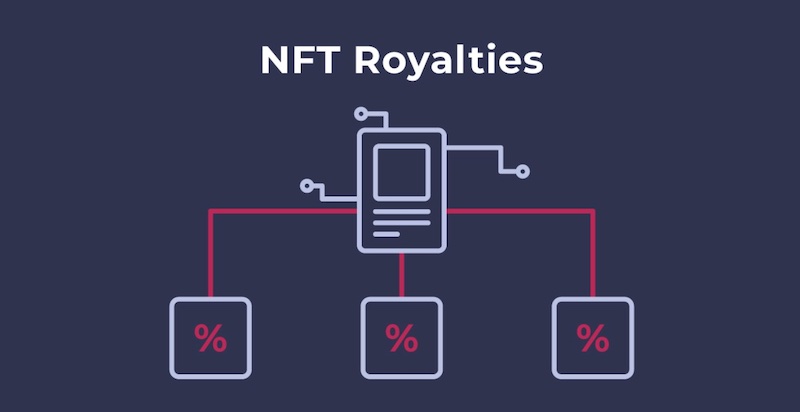 NFT royalties refer to the contractual terms that entitle the original creator or rights holder of a non-fungible token (NFT) to receive a percentage of the subsequent sales or transfers of that NFT. When an NFT is sold or resold on a marketplace, the royalties clause ensures that a portion of the proceeds goes back to the original creator or rights holder, providing them ongoing financial benefits from the secondary market transactions.
Royalties are typically specified as a percentage of the sale price, often ranging from 5% to 20% or more, although the specific percentage can vary depending on the agreement between the creator and the platform hosting the NFT marketplace. The royalties can be set at a fixed rate or can be tiered, meaning the percentage may change based on the number of times the NFT has been resold.
NFT royalties are facilitated by blockchain technology, which allows for transparent and automated tracking of ownership and transactions. Smart contracts, often deployed on blockchain platforms like Ethereum, automatically enforce the payment of royalties upon each subsequent sale or transfer of the NFT. This feature provides creators with a potential ongoing revenue stream as their NFTs gain popularity and increase in value on the secondary market.
What is the need for NFT royalties?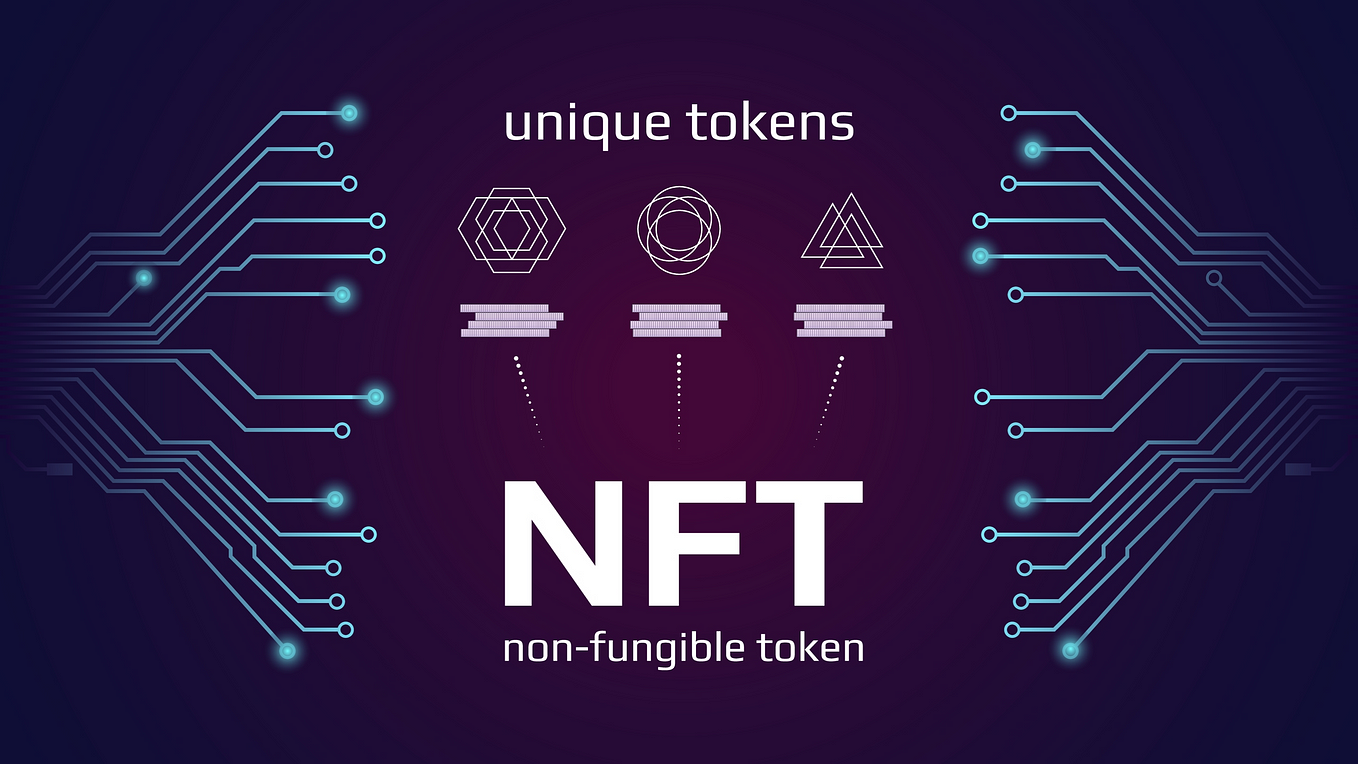 NFT royalties address a key concern for artists and creators in the digital age by providing them ongoing financial benefits and recognition for their work, even after the initial sale. Here are some reasons why NFT royalties are needed:
Fair Compensation: Royalties ensure that creators receive a portion of the subsequent sales or transfers of their NFTs, allowing them to benefit financially as the value of their work increases over time. This provides a more equitable and sustainable revenue model compared to traditional art sales where artists may not benefit from the appreciation of their work in the secondary market.
Artist Support: NFT royalties can provide artists with a consistent revenue stream, supporting their ongoing creative endeavors. It allows them to earn income from the success of their NFTs beyond the initial sale, which can be particularly valuable for emerging artists or those in fields like digital art, where monetization can be challenging.
Incentivizing Creation: Royalties can serve as an incentive for artists and creators to embrace the NFT space and invest their time and effort in producing unique and high-quality digital content. By providing ongoing financial rewards, NFT royalties encourage artists to continue creating and contributing to the NFT ecosystem.
Ownership Recognition: NFT royalties also help maintain the connection between the creator and their work. As an NFT changes hands on the secondary market, the creator continues to receive recognition and compensation for their original creation. This recognition can be significant in fostering a sense of ownership and appreciation for artists, especially in a digital landscape where copies and reproductions can be easily created.
Transparent and Automated Payments: Blockchain technology enables the automatic execution and transparency of royalty payments through smart contracts. This removes the need for intermediaries and ensures that royalties are accurately and promptly distributed to the creators without relying on manual processes or potential disputes.
NFT royalties offer a means to address the challenges faced by artists in the digital space, providing them with ongoing financial support, recognition, and an incentive to create and contribute to the expanding NFT ecosystem.
How do marketplaces contribute to NFT royalties?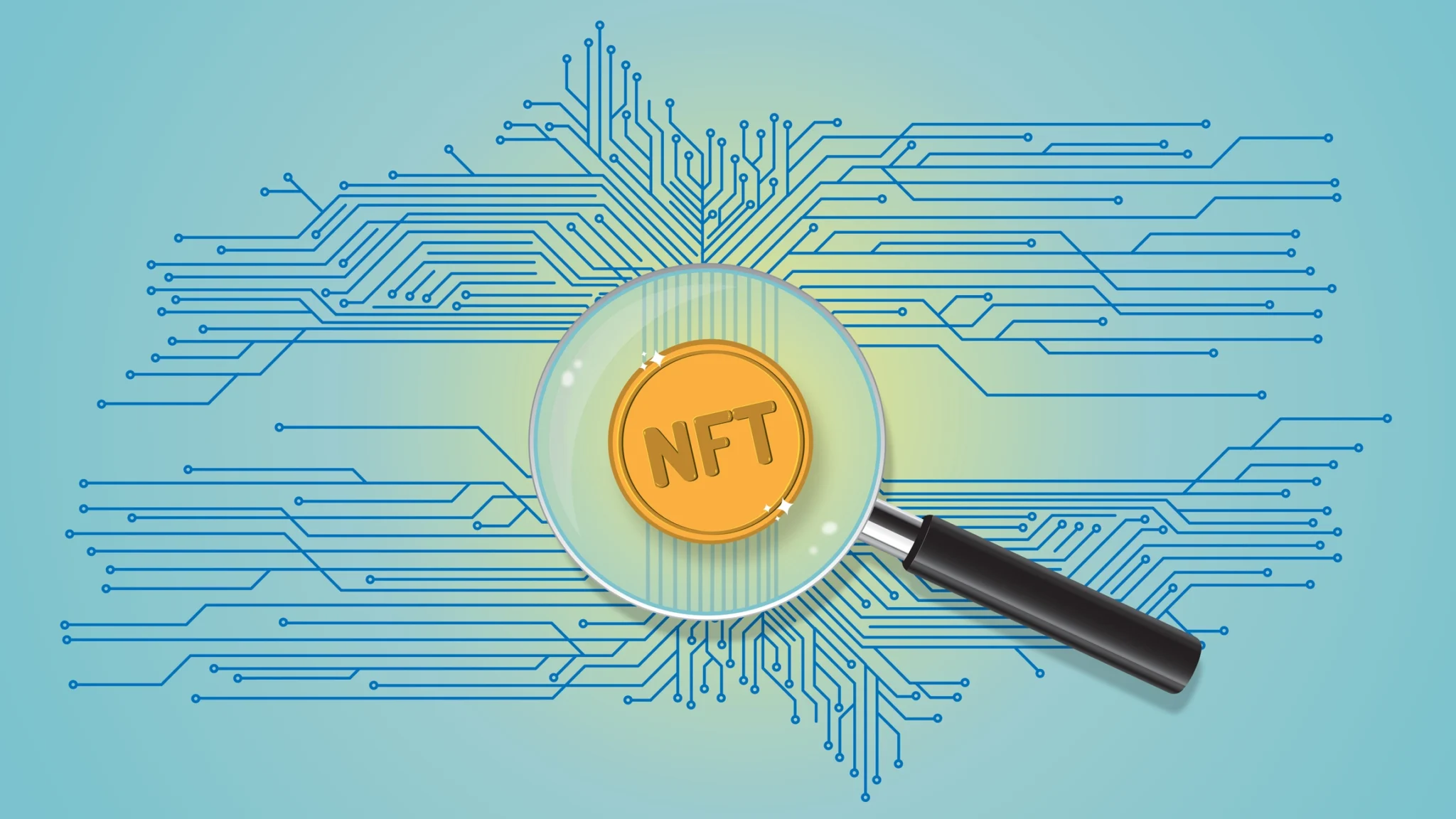 NFT marketplaces play a crucial role in facilitating and enforcing NFT royalties. Here's how they contribute to the royalty process:
Royalty Structure: NFT marketplaces provide a framework for creators to define the royalty structure for their NFTs. Creators can specify the percentage of royalties they will receive from subsequent sales or transfers of their NFTs. This information is typically embedded in the NFT metadata or stored in the smart contract associated with the NFT.
Smart Contract Implementation: NFT marketplaces utilize smart contracts, typically deployed on a blockchain platform like Ethereum, to automate and enforce the payment of royalties. Smart contracts are self-executing contracts with the terms of the agreement written into code. They automatically trigger royalty payments whenever an NFT is resold or transferred, ensuring that the specified percentage of the sale price goes to the original creator or rights holder.
Royalty Collection: When an NFT is sold or transferred on a marketplace, the platform automatically calculates and deducts the royalties from the transaction. The platform holds the royalties in escrow and distributes them to the creator's designated wallet address. This process is transparent and eliminates the need for manual tracking and payment of royalties.
Marketplace Fees: NFT marketplaces may charge a fee or commission on each sale or transfer, which can include a portion of the royalties collected. The marketplace fees are typically separate from the royalties and cover the costs of hosting, promoting, and maintaining the platform. It's important for creators to review the marketplace's fee structure and understand how it impacts their overall earnings from NFT sales.
Secondary Market Tracking: NFT marketplaces often provide tools and features that track the secondary market transactions of an NFT. This allows creators to monitor the sales and resales of their NFTs, ensuring that they receive the appropriate royalties from each subsequent transaction. These tracking mechanisms contribute to the transparency and accountability of the royalty system.
By incorporating royalty mechanisms into their platforms and leveraging blockchain technology, NFT marketplaces streamline the process of collecting and distributing royalties, providing a seamless experience for creators and ensuring that they receive their deserved share of subsequent NFT transactions.
How have emerging marketplaces transformed NFTs?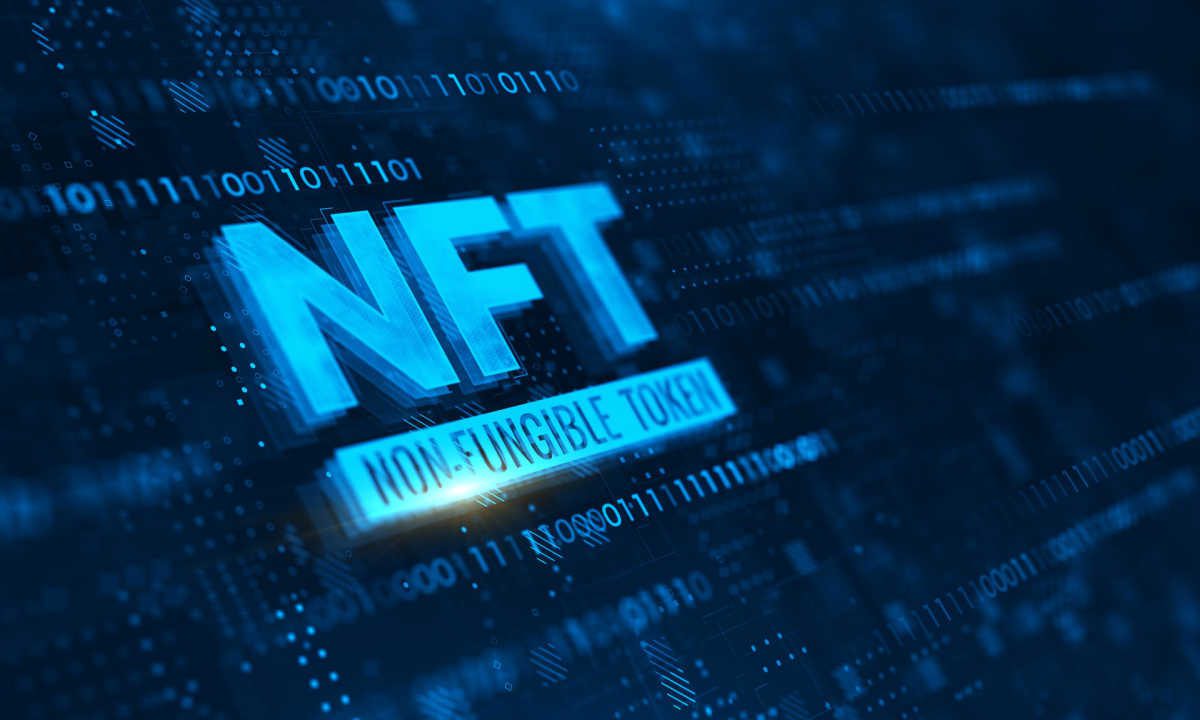 Emerging NFT marketplaces have played a transformative role in the NFT space in several ways:
Increased Accessibility: Emerging NFT marketplaces have expanded the accessibility of NFTs to a broader audience. They have introduced user-friendly interfaces, simplified onboarding processes, and reduced transaction costs, making it easier for artists, collectors, and enthusiasts to participate in the NFT ecosystem. These marketplaces have opened up new avenues for artists to showcase their work and reach a global audience.
Diverse Content Offerings: Emerging NFT marketplaces have brought a wide range of content categories beyond digital art, including music, videos, virtual real estate, virtual goods, and more. This diversification has attracted creators from various domains, providing opportunities for artists, musicians, gamers, and other content creators to tokenize and monetize their unique creations.
Secondary Market Development: NFT marketplaces have fostered the growth of secondary markets for NFTs. They provide platforms for buying, selling, and trading NFTs, creating liquidity and enabling collectors to participate in the resale market. The secondary market allows for increased exposure and potential value appreciation for NFTs, benefitting both creators and collectors.
Innovation in Royalty Structures: Emerging NFT marketplaces have introduced innovative royalty structures, enhancing the earning potential for creators. They have implemented flexible royalty mechanisms, such as tiered royalties, where creators receive higher percentages as their NFTs are resold multiple times. These new approaches incentivize artists and creators to engage with the NFT space and contribute more to its growth.
Curation and Discovery: NFT marketplaces have invested in curation and discovery mechanisms to help users navigate the vast array of available NFTs. They employ features like trending lists, recommended collections, and verified artist profiles, enabling users to discover and engage with high-quality and reputable NFTs. These curation efforts assist artists in gaining visibility and collectors in finding desirable NFTs.
Community Engagement: Emerging NFT marketplaces have focused on building vibrant and engaged communities around their platforms. They facilitate interactions between creators and collectors through social features, chat forums, and events, fostering a sense of belonging and collaboration within the NFT ecosystem. These communities provide valuable support networks for artists and contribute to the overall growth and adoption of NFTs.
Emerging NFT marketplaces have democratized access to NFTs, diversified content offerings, facilitated secondary markets, introduced innovative royalty structures, enhanced curation and discovery mechanisms, and fostered vibrant communities. These transformative contributions have accelerated the adoption and evolution of NFTs as a significant digital asset class.
What does the future hold for NFT royalties?
The future of NFT royalties is likely to see further evolution and refinement as the NFT ecosystem continues to develop. Here are some potential trends and possibilities for the future of NFT royalties:
Standardization and Interoperability: As the NFT space matures, there may be efforts to establish industry standards for royalty structures and contracts. This standardization could enable greater interoperability between different NFT platforms and marketplaces, making it easier for creators to enforce royalties across various platforms and for collectors to trade NFTs without concerns about inconsistent royalty implementations.
Customizable Royalty Structures: NFT marketplaces might offer more flexibility for creators to customize their royalty structures. This could include options to set different royalty rates based on factors like time, number of resales, or specific conditions defined by the creator. Customizable royalty structures could provide greater control and alignment with individual creator preferences.
Dynamic Royalty Adjustments: Smart contracts could be enhanced to enable dynamic royalty adjustments based on market conditions or specified triggers. For example, royalty rates could automatically increase if an NFT achieves certain milestones, such as reaching a specific sale price or gaining significant attention. This would allow creators to participate in the increasing value of their NFTs.
Decentralized Royalties: With the rise of decentralized finance (DeFi) and blockchain technology, we might see the emergence of decentralized royalty protocols. These protocols could remove the reliance on centralized marketplaces and intermediaries, allowing for direct peer-to-peer royalty distributions based on predetermined rules and smart contracts.
Enhanced Royalty Tracking and Analytics: NFT marketplaces may improve the tracking and analytics features related to royalties. This could include more comprehensive reporting on royalty earnings, transaction history, and insights into the performance of an artist's NFTs in the secondary market. Enhanced tracking and analytics would empower creators to make informed decisions and better understand the impact of their work in the NFT ecosystem.
Legal and Regulatory Considerations: As NFTs gain more mainstream adoption, there may be increased scrutiny and regulatory focus on royalties and their implications. Legal frameworks and industry standards could emerge to ensure transparency, fairness, and compliance in royalty structures and payments.
Conclusion
NFT royalties have become a significant aspect of the non-fungible token (NFT) ecosystem, providing creators with ongoing financial benefits and recognition for their work. These royalties ensure that artists receive a percentage of subsequent sales or transfers of their NFTs, allowing them to benefit from the increased value and popularity of their creations in the secondary market.
NFT royalties address the need for fair compensation, artist support, incentivizing creation, ownership recognition, and transparent and automated payments. They have transformed the NFT space by providing creators with a sustainable revenue model, expanding accessibility to a broader audience, diversifying content offerings, fostering secondary markets, and enhancing curation and discovery mechanisms.
The future of NFT royalties may witness standardization efforts, customizable structures, dynamic adjustments, decentralized protocols, improved tracking and analytics, and legal and regulatory considerations. These developments will shape the evolution of NFT royalties and contribute to the overall growth and maturation of the NFT ecosystem.
As the NFT space continues to evolve, it is essential for creators, platforms, collectors, and industry stakeholders to collaborate, innovate, and establish best practices that ensure the continued success and sustainability of NFT royalties.
DISCLAIMER: The Information on this website is provided as general market commentary and does not constitute investment advice. We encourage you to do your own research before investing.